Forecast by Armand Diaz
Overview
As we round out the first half of 2023, the month of June offers us two distinct moods. The first half of the month has some productive – if turbulent – celestial energies, while the second half has a slower and somewhat vague Neptunian vibe, punctuated by some hot Uranian aspects. Try to take care of practical matters earlier in the month, and clear some space for yourself in the latter half of June.
Forecast
We start June with the Sagittarius Full Moon, on the 3rd. This buoyant and upbeat full moon should make for a good first weekend of the month, especially as the full moon is preceded by an easy Venus/Neptune trine on the 2nd. There's a good feel to the first few days of June, so enjoy.
On the 4th, we're still feeling the full moon high while Mercury meets with Uranus. This is an opportunity for brilliant ideas – and probably practical application of them, too, as these two planets meet in earthy Taurus. Communication could be a little too direct and uncompromising, but it's certainly an opportunity to get your message across.
Venus exchanges her Cancerian apron for her party dress and dances into Leo on the 5th, opening up our social sphere. The only fly in the ointment of this fun-loving placement is Venus' opposition to Pluto, which takes place less than three hours after she enters the sign of the lion. There could be some tensions around going out with a group or having more intimate plans, or doing something purposeful versus just having fun. For those with practical matters to attend to on this Monday, it could be a challenge to settle on the value of an item or service.
Pluto retrogrades out of Aquarius and into Capricorn on the 11th. We'll be revisiting Pluto-in-Capricorn themes until next January, blending Aquarian energies into the mix. Keep an eye out for news and events around the 11th, as they'll reflect the next few months in some way.
Also on the 11th, Mercury leaves Taurus for his home sign of Gemini. His last aspect in the sign of the bull is a trine to Pluto, indicating that communication will be very direct and to the point. It's a good time to deliver an important message, but be aware that words will have a strong impact around this time.
There's even more going on during this busy day. Venus squares Jupiter on the 11th, a tense aspect that is greatly mollified by the signs involved. Jupiter is in Venus' home sign of Taurus, and both planets love the warm Leonine energy – plus these two BFFs can't really be stressed with each other for long. We may have a little trouble with practical decisions, although unlike the opposition to Pluto, here the difficulties may reside in over-optimism. It should help make this weekend fun, too, although a little overindulgence is a risk.
June's vibe starts to change at mid-month, as Mercury squares Saturn on the 15th. The Cosmic Messenger is strong in his own sign, but Saturn is having difficulty getting traction as he stations to retrograde in Pisces. Decisions could be made, and then reversed, and then changed again. There's a need to make firm commitments, but information might be lacking. Asking for time off or some other work-related benefit could have mixed results.
Saturn stations to retrograde on the 17th, just about twelve hours before the Gemini New Moon on the 18th. Saturn stations have a heavy feel (immunity is often low, and colds and minor illnesses are often part of the picture – or allergies at this time of year). A good strategy is to work through a Saturn station, applying effort without a lot of expectations in terms of results.
Given that we're at the quiet of the new moon, it could be challenging to get moving, especially as this new moon is closely square to Neptune. We could see too much or too little in a person, or situation, and some folks will commit to a course of action based on faulty assumptions. It could be tricky to balance practicalities and responsibilities (Saturn) with fantasy and imagination (Neptune). It's probably a good time to work (or play) alone.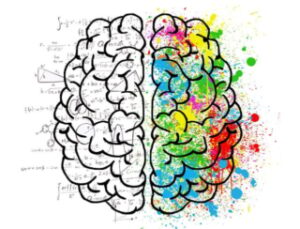 Jupiter sextiles Saturn on the 19th, the opening sextile in their cycle that began at the first degree of Aquarius at the solstice in December of 2020. We'll get some updates on this cycle that involves social justice and the power of the people – even if no planets are in the sign of the Water Bearer at the moment.
Uranus and Pallas Athene square off on the 20th, an aspect that will get folks shouting the truth – at least as they see it.
The Cancer Solstice takes place on June 21st at 10:57a Eastern Daylight Time (14:57 London/Ireland; 15:57 Central Europe; 7:57a PDT). The Sun reaches the peak of his northward trek in the sky and begins his slow descent, even as Summer begins in the Northern Hemisphere.
On the 25th, Mercury squares Neptune, always a slippery aspect that resembles an intense (but brief) Mercury retrograde that will last from the 24th through the 26th. It's not so much a matter of electronics going on the fritz and communication going awry – although that can happen, too – as it is just too easy to settle on a convenient story and ignore the facts. With both planets in their own signs, we might hope for less dramatic scenarios, but as both Gemini and Pisces are dual signs, we could see duplicity multiplied.
While we might hope that any issues will be confined to the verbal sphere, we're at the active first quarter moon, and Mars is squaring Uranus on the 26th. This volatile aspect suggests impulsive action, and impatience is likely to be prominent. With the Mercury/Neptune square still reverberating, the days between the 24th and 27th might be a time to lay low and stick to routine.
The last major event in June is Neptune's station to retrograde, on the 30th. The days before and after the station will be colored by the god of the seas standstill. It's a very unrealistic vibe that is great for fantasy, meditation, and creative inspiration, but extremely poor for practical decisions and realistic assessments, at work or in your personal life.
Email me for information on getting a personal consultation!