"Look at every path closely and deliberately. Try it as many times as you think necessary. Then ask yourself alone, one question . . . Does this path have a heart? If it does, the path is good; if it doesn't it is of no use." 
― Carlos Castaneda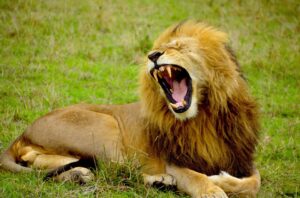 As we begin August just after the Leo new moon, we find ourselves coming into alignment with our hearts. What in your life energizes you, gives you vitality, and brings you joy? That's what you need more of – this month and in your life. As we go through August, the strategy is make heartfelt decisions and invest in those things that make you feel you're living your best life.
Venus is the star of the show as the month begins, trining Chiron and squaring Uranus on the 1st and 2nd. If relationships were under stress last month, this is likely to be the point at which tensions find release. For most of us, though, this is an opportunity to break out of routines, trying something (or someone) new. It's also an invitation to mix things up in terms of our art and entertainment preferences, maybe listening to some new music or even just watching something different on television.
The second week of August is quite jovial, as the Sun and Venus take turns trining Jupiter, who stations to go direct on the 11th. If July began with Saturnian restraint, the first half of August is definitely on a more upbeat track. Make the most of this for creative projects, work matters, and most of all for getting out for some summer fun. Yes, there will be a few blowhards who get overinflated with all the energy from Jupiter, but tune them out and do your thing!
Speaking of overdoing things –  the 11th boasts not just one but two stations. While Jupiter turns around to go direct, Uranus stops to retrograde. The 10th and 11th are sure to be high-energy days, when folks will have a hard time containing themselves.
Give others a wide berth, and take space for yourself as needed. Enthusiasm will be abundant, but patience may be in short supply. If you can enlist others for your trip, that's great, but be ready to go it alone if needed. Mercury stepping back into Leo right between the two stations should help our quest for independence, as he approaches a trine to Chiron in Aries.
The energy keeps right on building as we reach theFull Moon on the 15th, and Mercury squares Uranus a day later. Jupiter and Uranus together often signal technological innovations, so keep an eye of the news from the 11th to the 16th, especially with Mercury getting into the act, and the full moon located in Uranus' home sign of Aquarius.
Mars and Venus precede the Sun into Virgo on the 18th and 21st, while the Sun packs his bags for his tour of the zodiac and enters Virgo on the 23rd. The waning days of summer often focus us on the work that needs to be done. Try as we might to extend the festive mood, we find that the Back to School ads become more prominent than images of rooftop parties and backyard barbeques. With the planets entering work-oriented Virgo, the change in mood will be palpable.
Yet there's still some fun to be had in August. A nice trine between Mercury and Jupiter on the 21st keeps the fires burning a little longer. Once again, some folks will use this as an opportunity to get up on their soapboxes, but it's a great aspect to open up communication and start a dialogue.
And even if the planets are in more reserved Virgo, they are making some very nice aspects as the month ends. Venus and Mars meet up and then trine Uranus from the 24th through the 28th, and Sun follows suit on the 29th, just a day before the new moon in the sign. While not quite the raucous fun of Leo, this Virgo energy suggests that we focus on our health and wellbeing. Do some cooking (or eat some nice raw salad – I suppose that's even more Virgoan), cleanse and detox, and get yourself ready for the coming months, when we'll be quite busy before we brake for the holidays.
Want some customized astrological advice? Visit the Services page to find a plan that's right for your needs!