Freedom is the theme of August, as the energy of revolutionary Uranus is prominent this month. Break away from routines and limiting constraints, and make the changes you desire. Although other folks may be putting some pressure on you, be aware that most of the limitations are ultimately self-imposed.
Also be aware that there's a potential for frustration to build if freedom needs are not met – or not met as quickly as folks would like. Monitor your own levels of irritation, but do be aware that some people will have a hard time. Things like road-rage (and just plain rage) can manifest when Uranian energy is damned up.
While the energy of this month pushes us towards independence, Venus – planet of love and relationship – is quite busy, so partnership may be an area of life that will require some extra attention.
As if to slow us down before we break free, Mercury and the Sun oppose Saturn on the 1st. These aspects demand accountability, although if we have been diligent and responsible, they can also offer a reward for work well done. Don't be afraid to stand up for yourself if you feel that you deserve recognition – you may not be invited to congratulate yourself, but you can be acknowledged for your accomplishments.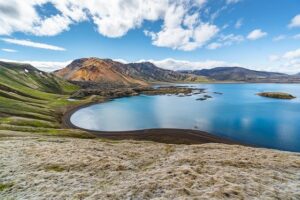 Venus makes a harmonious trine to Uranus on the 2nd. Along with Juno's station to go direct, this suggests that we may be focused on relationships during the early days of August. Overall, it's a good vibe – even if there's some serious work to be done before we can enjoy ourselves. Try something (or someone) new, and break out of routines when it comes to romance and socializing.
Breaking out of routine is a theme all month, and we feel it early in the first week of August, as Mercury and the Sun square Uranus on the 3rd and 6th. The urge for independence is strong, and once again the constraints of Saturn are replaced by the freedom-loving impulsiveness of Uranus.
The New Moon in Leo is on August 8th, offering an opportunity to begin new creative projects. Follow your heart, remembering that you need to take time to do the things that give you joy.
Venus is very busy for the next few days, opposing Neptune then trining Pluto. While we could get a little lost in a romantic fantasy, the overall feel of the period between the 9th and the 12th is one of exploring potentials in all our relationships. Have fun, but try to discern reality from illusions. With Mercury opposite Jupiter, it should be very easy to express ourselves – maybe even too easy.
Venus enters her second home of Libra on the 16th. In the sign of the scales, the goddess of love likes to maintain manners and elegance. Formal occasions are favored, and playing by the rules goes a long way.
Following the rules may be a little difficult over the next few days, though, as the Sun opposes Jupiter and Uranus stations to retrograde on the 19th. Once again, we're at a peak of energy, and each of us will want to do our thing. It's a great opportunity to break free, but it might be challenging to enlist others for projects and social events.
The August full moon, on the 22nd is again in Aquarius, this time at the end of the sign. Once again, we're revisiting the collective issues that have been on the table since last year. With Jupiter nearby, we're likely to see a very active, optimistic vibe prevail.
Venus trines Saturn on the 23rd, an aspect that is good for building in relationships – or letting them go. With Mercury opposite Neptune just a day later, be careful that you don't act on faulty information, or jump to an erroneous conclusion.
The month's last major aspects both involve speaking our truths, as Mercury trines Pluto and Pallas Athene meets Neptune on the 26th and 27th. We're ready to deliver the message, perhaps with a little softening of the edges.
Image by ReneGossner, via Pixabay